Workshops and Retreat Services
I am happy to design a learning or spiritual experience to fit the needs of your group or organization. If there's something you'd like to do but can't afford to do it, consider hosting an event. Get the people together, participate free!
Here is a partial list of some of the groups and events I have facilitated in the past.
Workshops
Introduction to Basic Shamanism
Learn to travel the upper, middle and lower "realms" of the shaman's world and find animal and other spirit guides to assist you in your life. Create sacred space, find protection, discover healing.
Creating Sacred Space: Learning to Access the Cardinal Directions and Archetypal Energies
This workshop will teach the participant how to respectfully and appropriately call in archetypal energies from the seven directions, how to hold sacred space and to release the energies when the work is done. Each session will give participants opportunity to initiate their own relationship with various powers associated with the directions
Medicine Wheel Healing Ritual
Experience the sacred space of the Medicine Wheel as a place to find insight, shed burdens, and gather energy for your personal life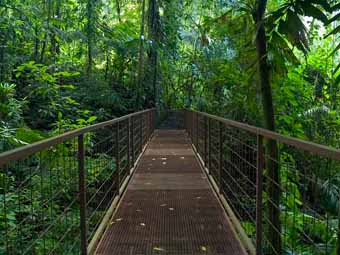 Introduction to Ecopsychology
This experiential workshop will introduce participants to practices in nature which serve as a catalyst for accessing inner wisdom and guidance for one's personal life. Therapists welcome.
Dreamworks 1
This fun, beginners workshop will facilitate learning new ways to explore the mystery and messages of your dreams.
Dreamworks 2
Building on the trust and confidence developed in Dreamworks 1, this workshop will continue to move deeper into the private and transpersonal realm of dreams.
Poetry in Nature
Develop confidence in your ability to write creatively as you learn to use poetry as a means to personal awareness, self-healing, self-expression, growth and self-actualization. Learn to overcome mental barriers to the artistic process, break the rules that bind you, listen to your body, and give voice to all the parts of you. Participate in the experience of shared exploration within a supportive group environment. If you think you can't write, and could never be a poet, this workshop is for you! Writers and non-writers welcome. Facilitator is a former student of poet and author John Fox.
Writing in Nature
Drawing on inspiration from poets, indigenous spirituality, and eco-psychology, this workshop provides a fun and relaxing opportunity to explore thoughts, feelings, and creativity through communing and interacting with the wonders of earth and sky. Learn to be more deeply present to the earth as a living system, and to recognize and utilize nature as a source of psychological strength, spiritual guidance, and creativity. Develop more confidence and ease with writing as a tool for self-growth and enjoyment. Experience the joy of sacred community. Participants will have opportunity to spend time both alone and as a group. Individuals will be given opportunity to share their own sacred work and witness that of others. No writing experience necessary.
Shout it from the Rooftops, Whisper in the Shadows Learn how poetry can be used as a means to personal awareness and healing, self-expression, growth and self-actualization. Overcome barriers to the artistic process, listen to your body, and give voice to all the parts of you. Participate in the experience of shared exploration within a supportive group environment.
The Healing Journal
This workshop will teach participants how to use journaling techniques as tools to build self-esteem, gain insight, uncover lost memories, record events, connect with spirit, and discover alternative perspectives. No writing experience required.
Symbology and Great Mystery
Learn to utilize Tarot decks and other oracles to uncover personal and collective symbology; access intuition to seek insight into personal problems, find guidance regarding specific questions, and create a personal mythology
Seasonal & Special Days
Ringing in the Spiritual New Year
This special day of ritual, set in a serene wooded locale, is designed to facilitate our movement into a new year with clarity and deep intent. In the morning, participants will have opportunity to look over their pasts, discovering what each wishes to surrender in order to create space for the new. Ritual will be performed to facilitate the individual's letting go of the old. In the afternoon, participants will have opportunity to delve more deeply into how they wish to fill the new space created in their lives, clarifying and bringing forth their dreams for the future. Ritual will be performed to facilitate the setting of clear intention towards manifestation of new reality. Love and laughter will be shared over potluck lunch brought by all. This "mini-retreat" can be done anytime in December, early January, or at the end of any cycle one marks as significant.
Manifesting The Power of Spring
In the Christian tradition, Easter is a time for celebrating resurrection, new life. In pagan traditions, it is the celebration of the goddess of reproduction, from whom all new life and bounty springs. In this gathering, individuals will have the opportunity to participate in a ritual designed to gather the power of Springtime and facilitate the setting of intention for prosperity. Members will also learn how to combine their intent and dream prosperity for themselves and each other as a dreaming circle.
Sacred Mother, Sacred Daughter
Being mother and daughter are two of the most significant roles we, as women, play. This workshop is designed to provide a safe container for women to explore the joys and disappointments surrounding how we were mothered and how we may have broken or perpetuated those patterns learned from our mothers. We will celebrate our strengths and accomplishments, release our o old stories, forgive our mothers and selves the past, and learn to re-parent our daughter within, becoming better mothers both internally and externally.
Looks Within Time
As winter approaches, we witness the trees dropping their leaves and plants falling back to the earth. Native peoples teach that this is because they are drawing their energy inward, reserving it for looking within. As the days get shorter, and all appears to be dying on the outside, the inner world is teaming with life. This gathering will provide a sacred "looks within time" in which participants may review the past year(s) of their lives, acknowledging their accomplishments while compassionately accepting their "failures." Ritual will be performed in support of the needs of the group.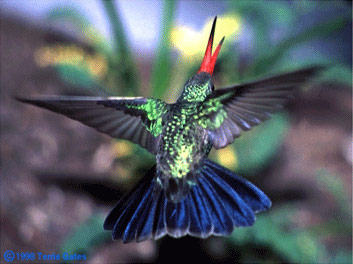 Retreats
Any workshop, group, season, issue, desire or dream can be made into a retreat. The examples given here are listed to show the diverse range of healing and uplifting experiences that can be created utilizing shamanic ritual, Illumination sessions and process-oriented, transpersonal techniques.
LightQuest Costa Rica: Get Activated in Paradise!
NOW REGISTERING! Feb. 10-17, 2007
Stroll through 250 acres of virgin rainforest, take in the sweet scent of hundreds of wildflowers wafting on the breeze while you listen to an orchestra of rare birds found nowhere else on earth. Get a massage, take in a yoga class, have a spa treatment, or soak in a hot tub overlooking the turquoise waters of the Caribbean. And this is just the fringe benefits!
Located in a nature reserve right on the Caribbean coast, this shamanic experience offers the rare opportunity to work with a Luminous Healer of the Incan Lineage in a supportive and energy-magnifying group setting. The retreat begins by clearing the heavy energy and imprints that most profoundly influence you from the past, then moves into Activation of your Luminous Being, ending with work on how to use these newly established frequencies for birthing new life.
By clearing and activating your Light Body, you can break free of the wounds that haunt you, habits that drive you, and fears that hinder your progress. This work can serve as a doorway through which you may access New Power, Enhanced Confidence and Heightened Creativity for your life. Through working at the energetic level, you CAN discover your true Self, realize your full potential, and manifest your deepest dreams.
This very special retreat is for those of you serious about change. Spend a week eating healthy, organic food, performing group ritual in the midst of "tribal" support, while clearing and activating your energy body. Leave all the "baggage" behind and -- literally -- go home "Lighter!"
For full details, see the retreat website at http://www.thelightquest.com.
Finding the Threads, Cutting the Cords
In a restful setting surrounded by nature, this retreat facilitates a time of finding the threads which hold the most energy in your life, guiding your thoughts and behavior in ways that are not for your highest good. Participants will identify at least one major person or event to which they are still attached, releasing it in group energy work and sacred ceremony.
Overcoming Eating Disorders
In my extensive therapeutic work with over-eating and so-called Bulimic clients, I observed that nearly all of them, without exception, had, in their past, some hidden incest, sexual assault or other "secret" trauma, which left energetic imprints upon the luminous body. That is why, although this seems like a strange focus for a retreat, it really is not. The Illumination Process removes the imprints of addictions and compulsions at their source, restoring the original innocence of the Divine Blueprint. An overeaters retreat allows a group of like-minded seekers to come together in support of one another as they all, together, release the deepest wounds that hold their eating patterns in place.
Rituals
Rites of Passage
Be it the beginning of new life with your mate or a new home to live in, establish the highest frequency for your life with shamanic, light-filled ceremonies. As a licensed minister and shaman, I can perform your special ceremonies in any way you like. Whether it's a couple's commitment ceremony, a new baby blessing, a house cleansing, or any other of life's numerous rites of passage, you can make it more deeply memorable, healthy and functional by commemorating and infusing it with sacred ceremony.
Incan Fire Ceremony
In the training of traditional Incan shamans, an apprentice must train three years before she is allowed to perform a fire ceremony for herself and an additional four years before he may perform it for others. This special ceremony, in which the powers of Fire, the first shaman, are invoked can be used to celebrate and thank the Earth Mother, erase personal history, purify oneself and draw in power. It has many uses and is always a pleasure to participate in.
Release Rituals
There are many creative transpersonal and native rituals that lend themselves well to any personal spiritual or psychological development work you and your group would like to do.
Groups
Shamanic Empowerment Group
Utilizing shamanic tools such as the Medicine Wheel, shamanic journey, dreaming, setting Intention, and connecting with the living earth, this sacred circle will assist individuals in the healing and opening of heart space and heart-centered living. This monthly group is a one-year commitment involving prayerful support and unconditional acceptance for each other as allyu, spiritual community. Cost of group includes one private session with shaman/healer per month. Application required.
Deep Community Process Group
Based on the work of M. Scott Peck, Angeles Arrien, Arnold Mindell and others, this group uses a Process Worktm model to provide individuals the opportunity to "sit in the fire" together: to express both one's light and exiled shadow, to share one's uncomfortable "truths," and to experience the sense of deeper community that comes from risking being fully seen. Learn to live the communication skills that lead to the development of deep community.
Racial Healing Drum Circle
In indigenous cultures, the drum represents the heartbeat of Earth and All That Is. In this group, the drum is utilized as a means to come into vibrational unity, creating a "safe container" for the difficult work of bringing forth the shadows of fear and prejudice around race. Each participant is encouraged to speak freely those thoughts and beliefs we often seek to hide the deepest and, in listening, every member learns more about the barriers between us. The drum returns us once again to unity, so we may encounter the world with a broader understanding of the "other" and renewed sense of oneness with All. This technique can be used for groups around any polarized issue where hate, fear and prejudice prevails. No drumming experience necessary.
Women's Journaling Circle
In this sacred "salon," you will experience the deeply-moving power of group journaling in a supportive community, giving and receiving compassionate, respectful witnessing of the self-discovery process. Various journaling techniques will be utilized, and topic suggestions given, as tools for uncovering and exploring one's deepest truths within a consciously held, safe and loving container.
Overcoming Overeating and Bulimia
For several years, I specialized in eating disorder and addiction recovery, especially with respect to women, leading groups and doing one-on-one counseling in this area almost to the exclusion of anything else. I understand this issue well and am happy to work with groups or individuals who seek to overcome this barrier to happiness and find new freedom with respect to their bodies and appetites.