Policies & Payment
Payment & Scheduling
To allow us more time to do the important things in life and give you more flexibility in scheduling, we have now incorporated a fully automated scheduling system. After your payment is processed, you will be granted access to the calendar and may choose an appointment from the available times displayed. If you have no credit card, we will also accept payment via Paypal. This, however, is NOT our preferred method. If you can pay through the automated system, please do so. If you experience any trouble with the system or need to use Paypal cash transfer, please contact us via email for assistance. Payment is required in order to confirm appointment.
Cancellations & Refunds
A great deal goes into assuring that this work is done at the highest level of depth and safety possible. Whether we have only one session to do in a day or five in a row, we spend a minimum of one and a half hours in preparation. This means if you are a no-show, you have wasted a considerable amount of our time and prevented us from doing other things of value we may have otherwise done. For this reason, there will be absolutely NO refunds for missed appointments. However, if you notify us forty eight hours in advance, we will be most happy to reschedule you.
Fee Structure
For a full description of session types, their length and cost, please see the Session Types page or click here.
To schedule an appointment now, click here.
Donate!
If you have or ARE benefiting from sessions with us and would like to see others do so, please consider donating to our fund for low-income individuals. You'll feel good knowing you helped a fellow traveler on the path of Light find peace and freedom and reclaim his/her power. It's also a great way to promote light on the planet and move us toward ascension that much faster! :) All donations are tax-deductible!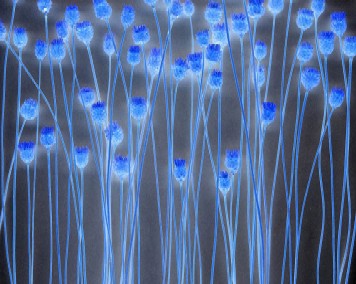 If You Can Not Afford Sessions
Ashandra-Aah spent the majority of her life providing valuable healing services free of charge. She has invested a lot of time and effort into helping those who could not otherwise enjoy the benefit of such services and here, at Heart of Light, we all care deeply about that. Presently, however, we have heard loudly and clearly that it is time to honor our years of dedication & discipline and what Spirit has wrought by charging what this work is worth. This is how we make a living so we do need to charge. However, this is our mission on Earth and we do care about those in need. We do not want money to be the deciding factor in anyone's ability to access healing services.
If you are determined and delightfully hungry to actualize your highest potential and feel you could benefit from this work, we invite you to do several things. First, please be sure to read this entire site. Understand what services we offer, what our philosophy is, and listen to Spirit and your own inner guidance as to what you most deeply need and desire. If you then feel deeply attracted to working with us, email us a bit about yourself, your situation, and what you would like assistance with. We promise to pray about your request and seek Spirit's guidance regarding a reduced/sliding scale fee. We ask, however, that you be fully committed to the process of learning how to help yourself grow and be the best you can be. Please do not request our time and attention on a whim. There are many people who need our services, who are ready to gratefully and consciously receive them. Do not doubt that you are worthy of help; please do question your willingness and ability to follow through before you ask us to give it. Our intent is to work toward the highest good for the greatest number, in the most balanced and serene way possible. Your cooperation in that intent is greatly appreciated.